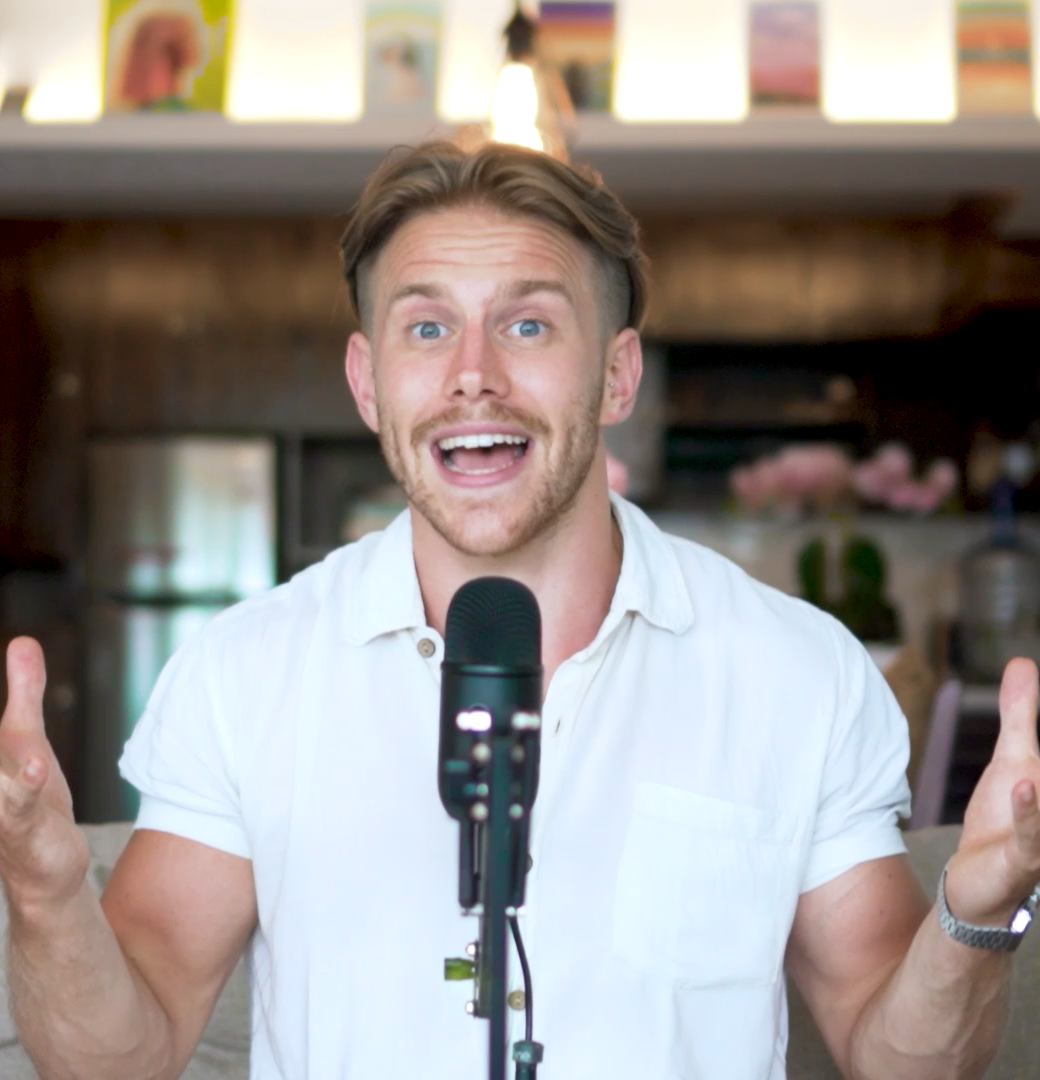 Your step toward Wholesome Dating has begun....

Giving yourself the BEST chance to date an Emotionally Mature MAN.

👋Say goodbye to attracting Emotionally immature, hyper-masculine men, and the infamous F*ck boys!
👋Goodbye to the exhausting chasing of male affection and the vicious cycle of tolerating men's poor behaviour
👋Goodbye to seductive tricks, that makes you feel dysregulated, unfulfilled and hopeless
and HELLO to Dream-Man Magnetism 💎
All from the magic-medium of the inside-out. I'm here to help you KNOW WHAT CONSCIOUS MEN SEEK, and How you BE your TRUEST, most intuitive, assertive, confident self to attract and KEEP committed, wholesome love through energetics, your psyche's superpowers, self-soothing, and the leading relational tools.
While Men can be a different breed, confusing, while the "good guys" seem to all be taken, and the ones left difficult to ever connect deeply with.
Truth is, the few become the plenty when you integrate and embody the secrets I'll be teaching you in the Masterclass!

🤗I'll help you to:
Feel worthy, and break through the glass ceiling of "this is too good to be true"
Break through settling for less, sabotaging your inner-peace and rejecting the "good guy"
Become the energetic match to your desires
Create wholesome intimacy using your own sexual essence
Step out of your exhausting chasing, and step into surrendering
Build an incredible self-trust bond and bodily intuition using my *Home and Away Concept, Human Design, and Self-Soothing
Escape Pleasing and rescuer roles that attracts controllers and avoidants.
Standing in the magical arena, finally able to be vulnerable, overcome the fears of abandonment, rejection, and betrayal, and eliminate shame
Be able to maturely process your emotions, and see them as divine messengers
Become Boundary-proof, un-fuck-with-able, but keep your heart open
Integrate your darkness for deep empathy, shame resilience and protection
Hold yourself to high standards, dissolve your enabling behaviour, and escape role-playing

Practicing deep vulnerability and empathy in a way that ACTUALLY CONNECTS WITH MEN
Honour yourself, quit sensation chasing, and increase inner-peace and self-respect
Handle all of dating's adversity through groundbreaking calming technique, and deeply understand how to respond to a protesting nervous system
Amongst much more!
Let's get to that juicy inner work, shall we?
(P.S. All of the above included in the PAID/FULL version of the Masterclass, Limited in the FREE Version)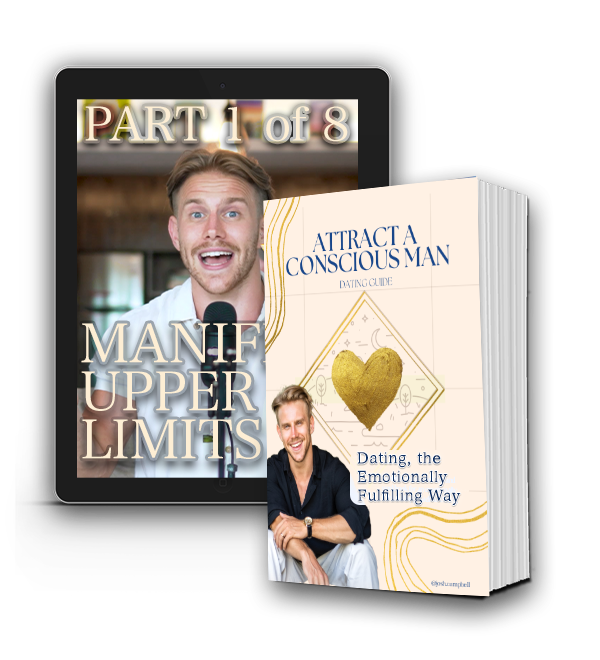 2 Part Taster Video Series

The FREE version unlocks 2 Parts of the Masterclass; which includes a guided meditation, teaching essential relational tools, and offering life-changing reflections. You'll also be provided exclusive audio-files if you prefer to be on-the-go!

Comprehensive 15 Page Workbook

There'll be in-depth reflections, authentic coaching tools which have proven to be transformative for my clients, checklists, life-mapping, and so much more!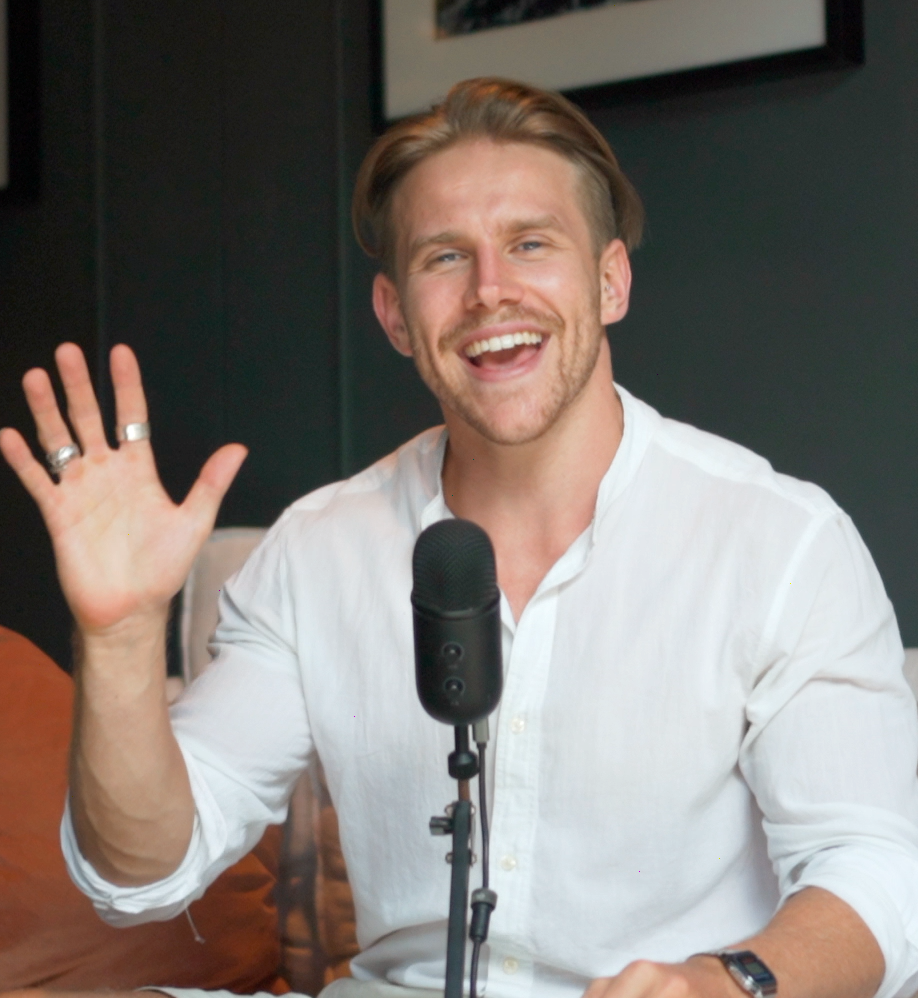 Limited Community Support

You'll have direct access to fellow heart-centred souls on the same journey, while the opportunity to ask questions in the comments - that will be answered personally by me (with limited capacity on the FREE Version)

A Sneak Peak at the (Trial Version's) Journey
Available in days

days after you enroll

Attract A Conscious Man (FREE VERSION)
From the heart,

As a Relationship Coach, I'm here to first help you heal, align and evolve so you can find, keep & ignite the love with a conscious man that you deserve & desire.
Having struggled with relationships in the past due to lack of awareness, confidence and self-worth, this has been an area in my life that has transformed the most in the past few years. Starting from my dating phase; ravaged by partying, naked butlering, carouseling my way through hookups, all the way to meeting Love Island Directors to contend for the UK show, I soon learned this was not a void-filled way to live for a sensitive heart like mine. Of course, this led me to becoming codependent to my experience and falling into emotionally unavailable, narcissistic relationships because of it. It took a conscious awakening, re-alignment and acceptance with my true nature in Human Design as an Intuitive Generator, amongst constant battles with committing to my highest self which led me to now being married to my soulmate. I've never felt so thrilled about helping you avoid the pitfalls that women commonly face with cold, narcissistic, and emotionally unavailable men and fast-track you to find & keep the same kinda love and conscious connection in your life that I'd found. Let me let you in on a little secret… Men are not bad. It's the story and conditioning they let engulf them. However, men who are unconscious or malevolent find their way to sensitive, compassionate prey – Sound like you? Now's the time to raise your upper-limit and call in love fit for childhood dreams. And we're not just talking about the benefits of love itself, but the impact it has on your energy, mood, purpose and living towards a future that's more grounded, feel-good and fulfilling than ever before.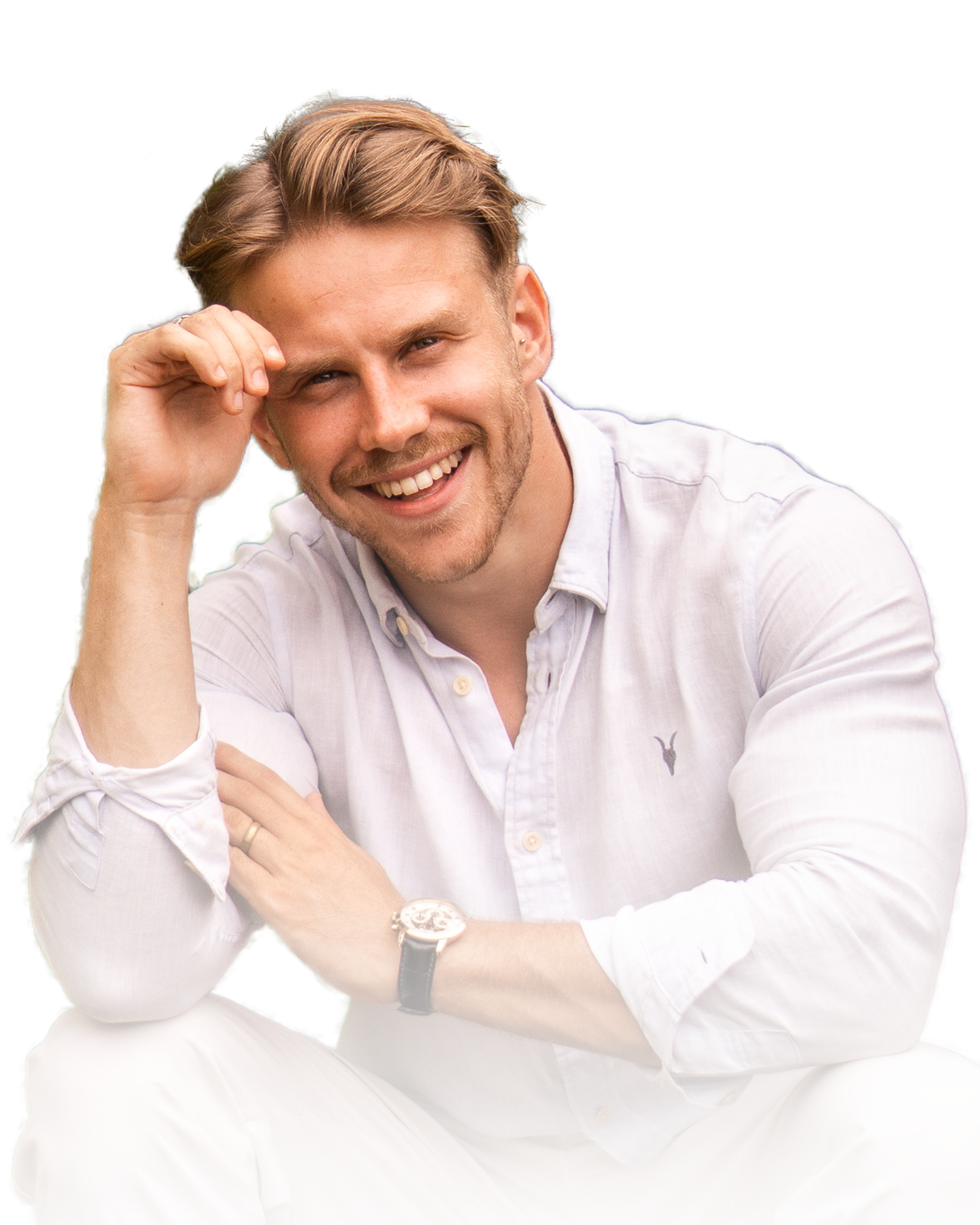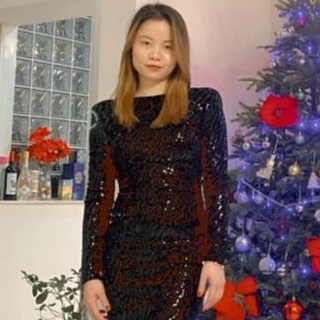 Tham, 30
I struggled with a miserable break up with my boyfriend. I found myself totally lost and at very low esteem. I had a very negative view of my future and truly believed that I would never find love again. I didn't find myself valuable and lovable. Thanks to the universe that brings Josh to my life as an amazing coach. He is very knowledgeable, enthusiastic, passionate, responsible, who very patiently listened to my problems and helped me to solve mostly all of them.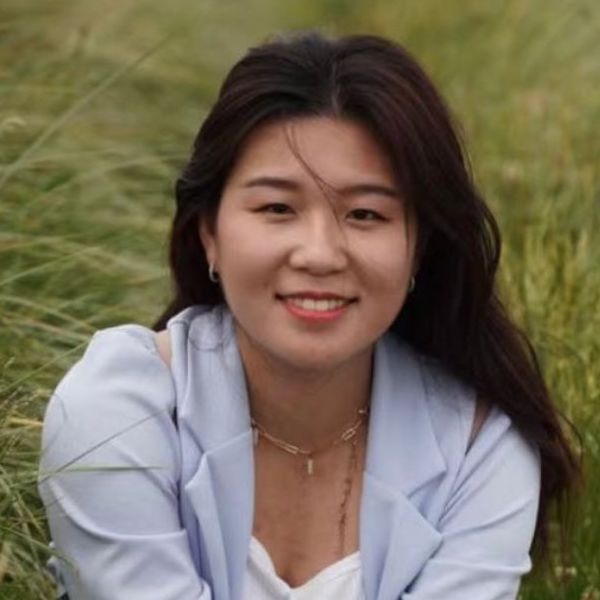 Ivy, 24

Before working with Josh I had so many questions as to why I felt the ways I did around certain things and I really struggled to tell my boyfriend (at the time) how I felt. I was in a relationship where he was very avoidant and I worried telling him how I felt would only push him away further. But after the inner work with Josh and realising that I am entitled to speaking up I began to tell him my feelings, especially around things that made me unhappy in the relationship. The biggest breakthrough was deciding to end the relationship because the inner work made me realise that I can meet an emotionally available guy that ticks my boxes, someone who I'll genuinely be happy around.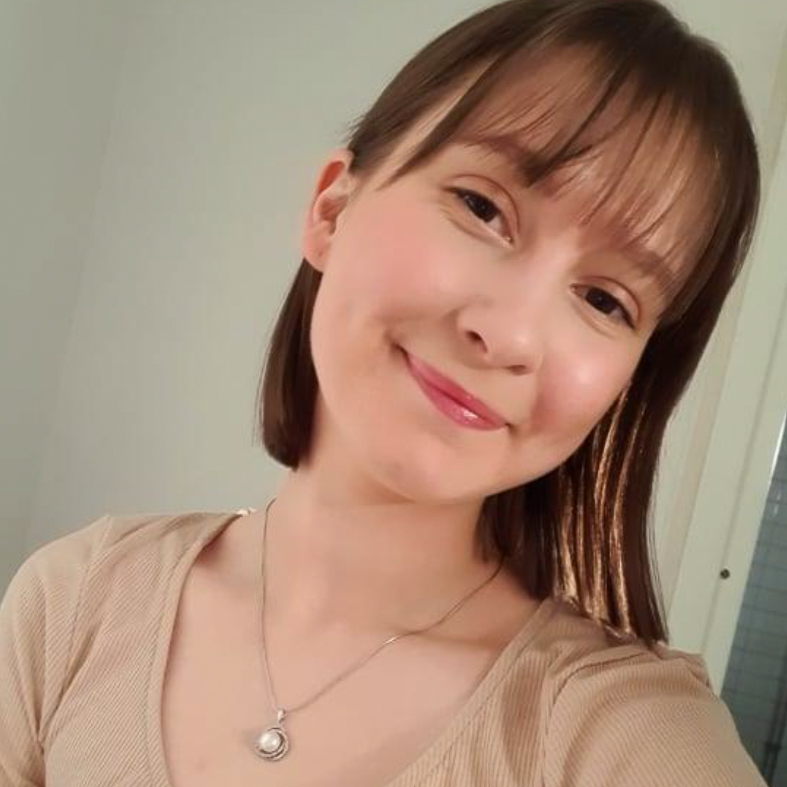 Emilie, 23

I used to struggle a lot with people-pleasing, communicating my needs, and speaking assertively. Josh helped me raise my confidence and self-worth, and gave me tips on how to ask others for what I need, as well as to communicate my boundaries. These new skills improved several of the important relationships in my life, and also made me feel less scared to use my voice.
After working with Josh, I feel how much I've been able to raise my self-worth and confidence, and I feel ready to chase after my dreams and goals. I have also manifested my boyfriend, who meets all the criteria I wrote down about my dream guy at the start of the program, which is so amazing and shows me how much I've evolved energetically.

UNLOCK THE FULL VERSION
If you are already feeling the call to go ALL-IN, and not lose momentum, go ahead and purchase the entirety of the Masterclass which will include the missing 6 parts (and the FULL workbook) which'll be awaiting you when you finish Parts 1 and 2. Purchase FULL Masterclass Series over at https://www.joshcampbell.co/services/attractaconsciousman/